Our 2 panel patio doors are a charming addition to any home! They're both functional and aesthetically pleasing. These patio doors help improve traffic flow in and out of the house while letting in plenty of natural light. Our patio doors feature the same energy-saving technology as our windows, helping reduce your utility bills. They'll keep the hot air out during summer and the warm air in during the winter! The French and sliding patio doors will effectively insulate your home and come with many optional features, like a built-in pet door! Adding patio doors to your home comes with many great benefits:
Beautiful appearance
Great traffic flow
More natural light
Improved airflow
Energy-efficient technology
Maximizes space (for sliding doors)
Great outdoor view
Heavy-duty locking system
Optional upgrades & features
Double lifetime warranty
The 2 panel patio doors are the most common style available. For sliding doors, the two-panel door features one fixed glass pane with another that slides open and closed. You can choose which pane slides and which is stationary so that the door can work seamlessly with your home's design. They come in the XO and OX configurations from the image below.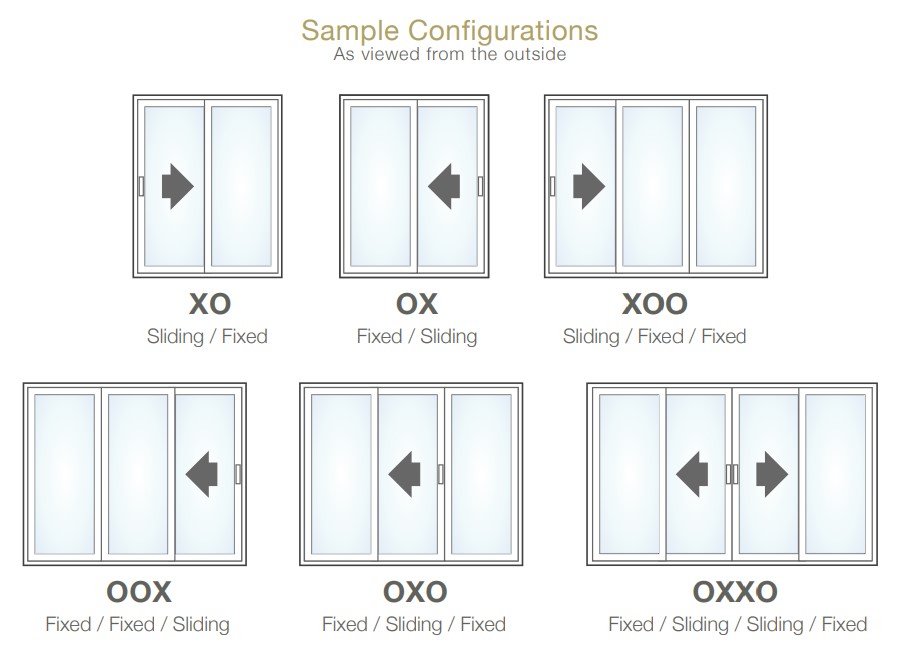 For swinging French doors, you can choose to have one fixed pane and one moveable pane or to have them both moveable. Similar to the sliding door, you can choose which side is stationary and which side is moveable. They come in the XO, OX, and XX configurations from the image below.