Energy Efficiency and Savings solution for your home.
Energy Efficiency and Savings solution for your home.
Text-Cote COOLWALL Energy Savings
On a hot day, the sun can beat down on the walls of your home, and your home can absorb as much as 90% of the radiant energy (or heat)! Even white walls can absorb significant solar radiation. All that heat makes the inside of your home hot and uncomfortable. Running air conditioning to cool your home can be extremely expensive.
In fact, a central air conditioning system uses about 3500 watts, or 3.5kWh every hour. In some areas of the country, cooling even a moderate size house requires over 1500 hours of air conditioning operation a year. Now, COOLWALL® – an advanced exterior coating system – tested by the Department of Energy to lower surface temperatures* – can make your home more comfortable while reducing your use of air conditioning.
Energy Savings with GAF Cool Roof Series Shingles
Thanks to modern reflective technology, you can join the green revolution with Cool Series Roofing Shingles. Our highly reflective shingles can help to reduce temperatures in your attic, so your home will stay cooler in the summer—to save on air conditioning costs.
Simply put, our Cool Series Shingles use specially designed roofing granules that have greater reflectance than traditional shingles. This results in less the transfer of heat to the space below—to keep you cooler in the summer..
Thanks to the reflective nature of the Cool Series Shingles, part of the heat radiating from the sun gets reflected, reducing the heat in the attic, and heat going into the house. It may translate into substantial savings in air conditioning bills.
Cool roofs may save residents an avg. 7-15%** of total cooling costs, depending on geography, structure, and climate. In warmer climates, cooling-cost savings may be greater year round.
A cool roof minimizes the solar heat gain of a building by first reflecting incoming sun rays and then by quickly re-emitting the remaining absorbed portion. As a result, the cool roof stays cooler than a traditional roof of similar construction.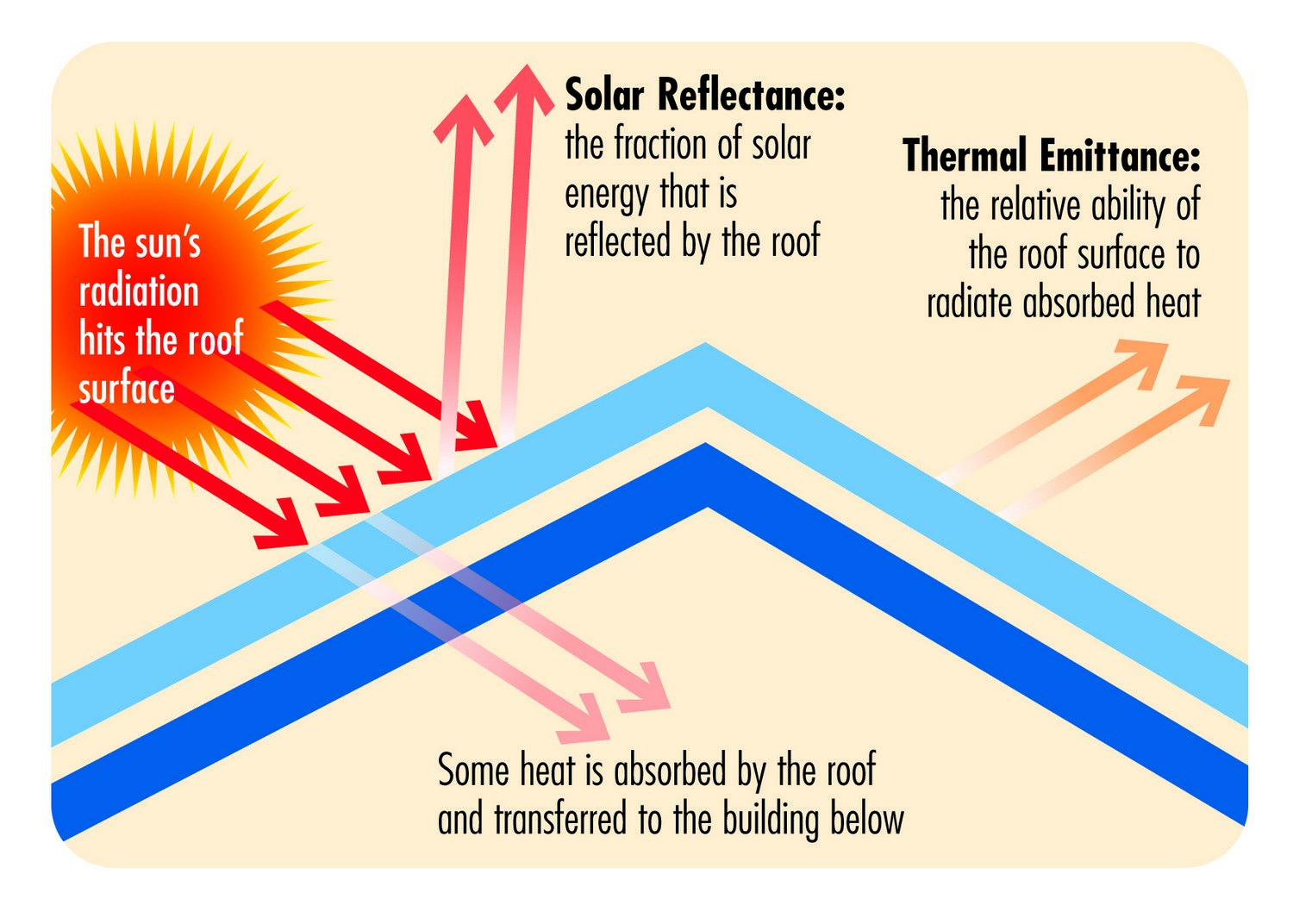 Recent Articles
We take pride in informing and educating our customers about energy-efficient replacement windows & patio doors, french style swinging doors and entry doors, heat reflective exterior wall paints and coatings, heat reflective roofs, wall and attic insulation, and walk-in-tubs for those in need.
0 Interest. 0 Payments for 18 months [on approved credit] – Call for details
We are happy to answer any questions you may have!