Tru-Frame Greenhouse Windows
Bringing in beautiful light and allowing plants to flourish.
Tru-Frame Greenhouse Windows
bringing in beautiful light and allowing plants to flourish.
California Anlin Industries
Whether you call them garden windows, green house windows, or even bay windows, Tru-Frame® greenhouse windows from California Energy Contractors are architecturally superior and beautifully simple. Now you can enjoy all the sunlight and shining beauty of the most well designed and functionally superior window in the world.
Each greenhouse window features a tough, durable frame in white or almond color that never needs painting, and is maintenance free. With rounded corners they're stronger and safer to have around your house because the edges don't protruded. They're prettier too.

Over the years, Tru Frame have earned a position of leadership in the field of home improvement and building products, and their name has become synonymous with innovation, quality and performance.
– All Rounded Corners & Frame. Modern style matches all types of architecture.
– Welded Vinyl Frame. Fully welded vinyl sash and frame with extruded aluminum interior supports for added strength.
– Low-E2 Insulated Glass Roof. Reduces heat transmission and ultra violet rays.
– Aluminum Nail Fin Wraps Perimeter. Installs like an aluminum window, yet performs like vinyl.
– Easy-Opening Side Vents. Single hung vents with sash balances for fingertip control. Self-locking latch keeps vents securely closed.
– Fully Adjustable Tempered Glass Shelves. For a variety of plant sizes.
– Fully Insulated 3/4″ Bottom Tray. Sturdy, specially formulated rigid vinyl. 16″ deep for wider plant bases.
– Clear Outside View. No bars or obstructions, minimal sightlines.
– Popular Vinyl Colors and Custom Too. White and Almond are stock. Additional colors are available as specials.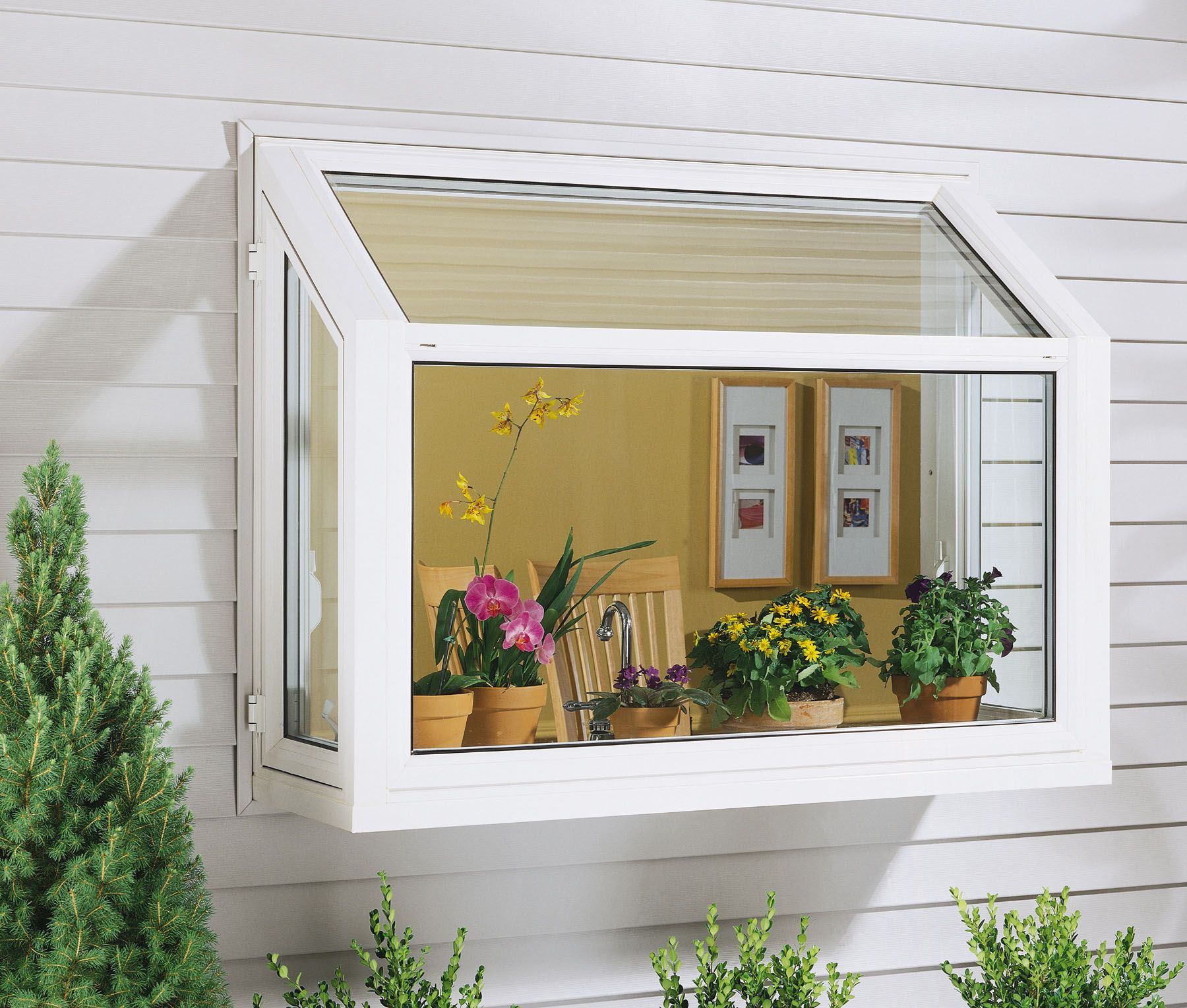 Our Partners
All our products are available with Manufacturers Lifetime Warranties and all work is 100% GUARANTEED. Our objective is to consistently provide the highest quality products, fair pricing and exceptional customer service.
18 months financing. No interest and no payments for 18 months on approved credit.
We are happy to answer any questions you may have!