California Energy Contractors believes that Apex Xtreme windows by Anlin Industries are superior windows in all aspects, which is why we carry and install these windows! Although Milgard is more well-known, Apex Xtreme windows have the advantage with a greater selection of vinyl windows, better customer reviews, competitive pricing, and an industry-leading warranty.
When shopping for new windows for your home, you'll want to find windows that offer the most benefits possible. Window features that California homeowners look for include energy efficiency, quality materials, and style. However, which windows offer homeowners the best benefits? If you're shopping for windows in southern California, you'll most likely come into contact with Milgard windows and Apex Xtreme windows by Anlin Industries. These windows are popular choices for homes, but which one should you choose for your home? To help you make a decision, it's important to compare the key factors in Milgard Windows vs Apex Xtreme windows to determine which one is best for your home window replacement needs.
Quality
One of the first things people look for in windows is quality. Both Milgard Windows and Apex Xtreme windows by Anlin Industries have received professional-quality certifications. The American Architectural Fenestration (AAMA) and National Fenestration Rating Council (NFRC) gave both brands the stamps of approval. Although Milgard Windows are more well known, Apex Xtreme windows are better known for their quality products. The manufacturing process of Apex Xtreme is better than that of Milgard windows, contributing to better durability and reviews from homeowners and contractors who have used the windows.
Milgard uses the cheapest materials and does not offer the best warranty, because they mostly build commercial grade windows. This is how Milgard became well known – for installing builder grade windows in the apartment complexes. When other companies started to come up with better quality windows, Milgard also started to offer higher quality windows. But when Milgard includes all the features that Apex Xtreme comes standard, the windows become significantly more expensive.
Currently, Anlin has 5-stars on Yelp, with customers raving about their high-quality products and excellent customer service. From what we've seen, they can back up their claim! They have a great reputation among their customers for honoring their warranty, even if the company the homeowner purchased the windows from goes out of business! Don't just take our word for it; check out some of the Anlin window reviews people are sharing:
"We were impressed with Anlin from start to finish! The entire process -from setting up the appointment to following up post-installation was extremely easy! They arrived on time, were very efficient, left the place spotless and followed up after the job was complete. Very professional -highly recommend!" – Dana F.
"Fast response on service related calls, friendly consumer services technicians, lifetime warranty on Anlin Windows and Doors! Had a couple of issues with windows and doors alignment after the installation, they came out as fast as they could due to COVID-19 and helped me fix the problem!" – George H.
"Each time I have had to get service, the customer support has been wonderful. Recently, because of some issues with the windows installed about 20 years ago, all 6 had to be replaced. An appointment was made, the installers came out on time, and they were courteous, efficient, masked and didn't mind our silly dogs! Thank you Andrew and Isiah for working so quietly and quickly, yet so efficiently! And thank you Jazmin for scheduling and keeping us up-to-date and answering all my questions!" – Leisa H.
Price
Window prices vary greatly depending on a great number of factors. Cost factors include the brand, window size, style, upgrade options, and quantity of windows. Both Milgard and Apex Xtreme windows' pricing vary depending on several elements; however, when evaluating similar window styles and materials, Apex Xtreme windows offer more competitive pricing. The best way to get exact numbers is by getting a quote from your window installer.
Energy Efficiency
Both Milgard and Apex Xtreme windows are Energy Star partners, so energy efficiency is a feature you can find in both. However, Apex Xtreme replacement windows by Anlin Industries come with an extremely efficient glazing system. It harnesses the sun's UV rays and causes organic materials and dirt on the glass to decompose. The coating reflects outdoor heat during sunny weather and keeps the indoor heat from escaping during winter. Apex Xtreme windows are specifically designed and produced in California to provide energy savings in the moderate and hot climates present in most of California. So energy saving from Apex Xtreme windows will be more apparent compared to Milgard.
Milgard windows usually comes with 1/16 glass. Apex Xtreme only comes standard with 1/8, which is twice as thick! Better glass is standard on Apex Xtreme. You can request it with Milgard, but many homeowners don't know what to ask for and Milgard charges extra for that option.
Energy Star is the minimum energy efficiency requirement. Apex Xtreme is 10 times better than Energy Star. Apex Extreme comes with Low E-5, which is in a totally different universe of energy efficiency!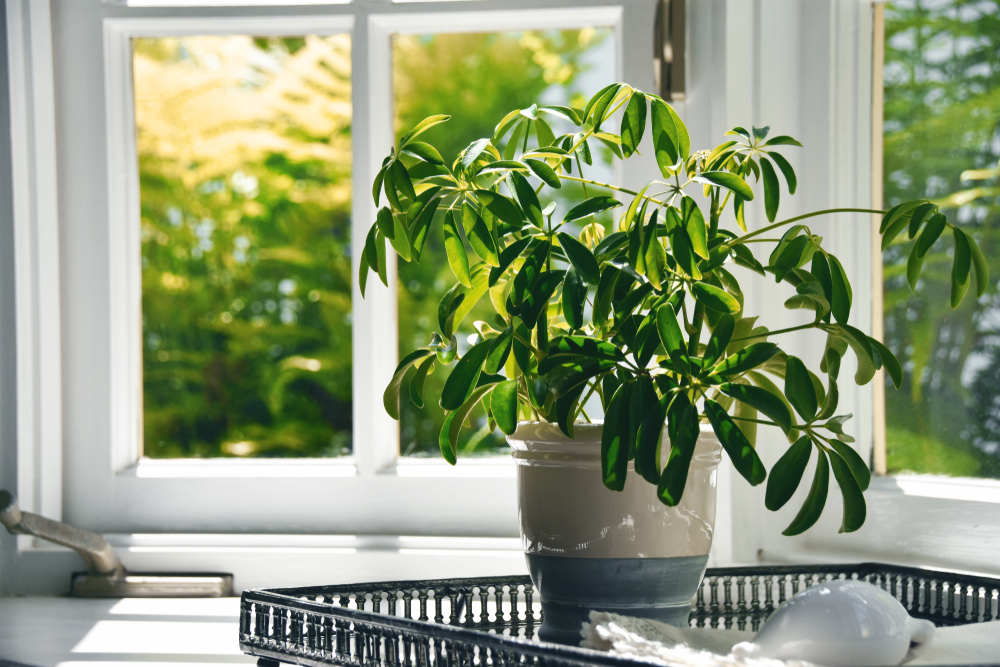 Which Window is Better?
Both windows have their individual differences and perks; however, when it comes to major features like energy efficiency, quality, and pricing, Apex Xtreme windows have the upper hand. These windows provide homeowners with the most benefits and are known for their return on investment. Aside from these mentioned benefits, Apex Xtreme windows offer many other great features, such as:
Easy operation – Apex Xtreme vinyl replacement windows are easy to open, close, and clean. A simple wipe-down with soap and water will keep them looking beautiful.
Added beauty – Apex Xtreme windows will enhance the beauty of your home and increase its market value. Both the windows and doors are available in various styles allowing you to personalize the look of your home.
Enhanced Security – Home security is a top priority for most homeowners. Luckily, you can rest easy knowing that Apex Xtreme windows have exceeded the most stringent forced entry resistance tests in the industry. They come with reinforced, continuous interlocking rails (with two locks for larger windows).
Reduced outside noise – Apex Xtreme windows are engineered to reduce exterior noise, making your home a quieter and more peaceful place to be.
Reduced energy bills – Apex Xtreme windows are one of the most efficient dual-pane windows ever built! Each window creates an energy-saving barrier that keeps your home warmer during the winter and cooler during the summer.
Double lifetime warranty – The warranty will completely cover any product or manufacturing defects at no charge to the homeowner. If you ever sell the home, the warranty will transfer to the next homeowner for a period of up to 15 years!
We hope this blog helped you see the major differences between Milgard windows and Apex Xtreme Windows! Apex Xtreme windows are superior in many ways, making them the optimal choice for your window replacements. If you'd like to learn more or have any questions, give us a call at (855) 779-1413 or click here for a free estimate.