Do you often feel the recurring presence of cold drafts when you're close to your window? Are your windows difficult to open and close? Are your windows letting in unwanted noise? If so, it's time to replace your windows. However, you have to be careful with how you replace them because doing it incorrectly will bring you many problems! This blog will discuss the right way to install replacement windows and why it's important to hire knowledgeable professionals for the job.
The Wrong Way to Install Replacement Windows
Before we get into how to replace your windows correctly, let's go over what you should NOT do. Let's start by observing this photo: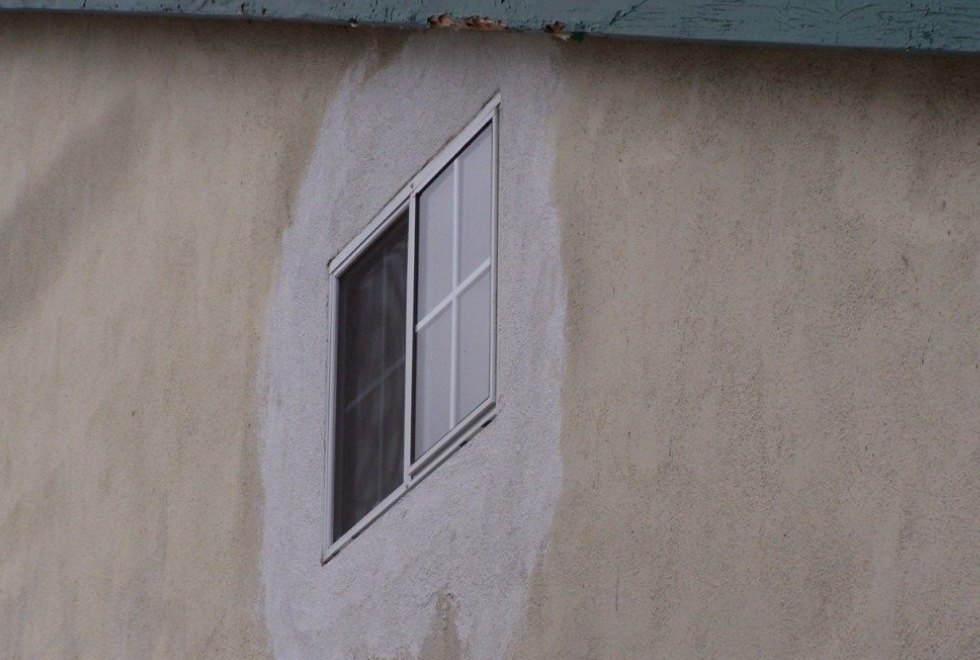 In the photo above, the installer tried to follow the California law of new windows installation. They broke the stucco around the window, took the old window and frames out, put the new window in, nailed it to the wall, and patched up the stucco. The issue is that small cracks appear between the original stucco and the new stucco.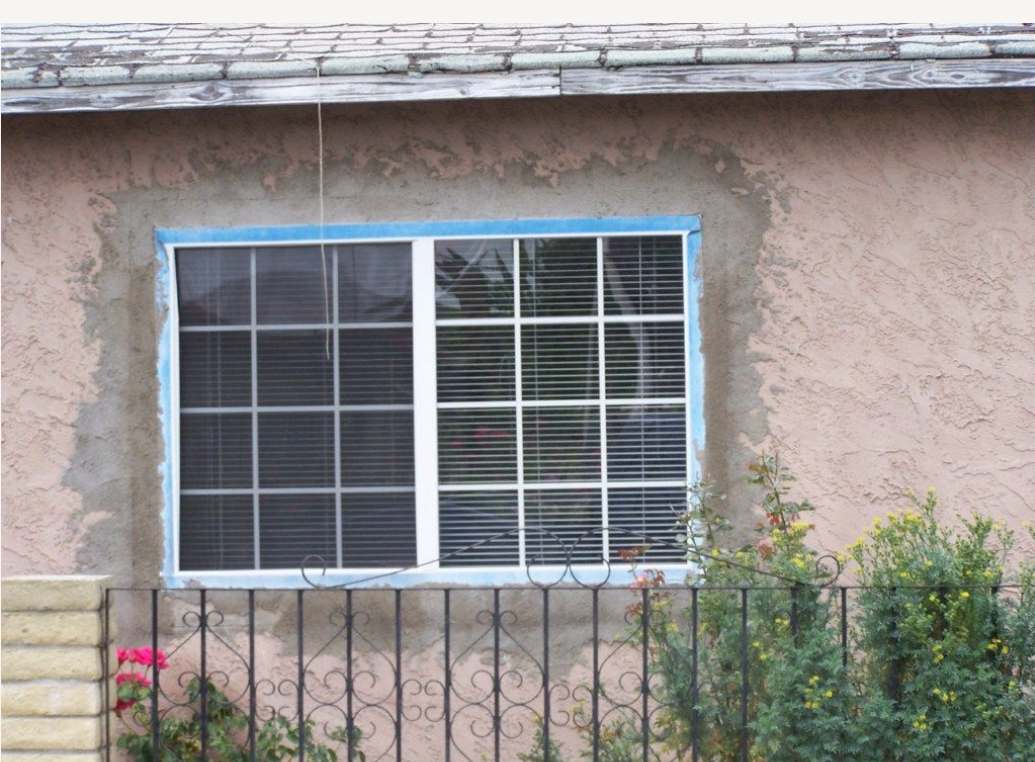 As you can see in the picture above, the stucco's pattern is called Spanish Lace. This texture is difficult to replicate. You can't just paint around the window—you have to paint the whole wall or the entire house! And paint will not hide the ugly stucco patch and cracks. The problem with the window in this photo is that it came from a hardware store and was not a custom size window. Many homeowners try to save money by ordering cheap windows. Unfortunately, this route usually backfires and the homeowner ends up spending more and not getting a beautiful quality result. They basically end up paying the same amount (or more) than they would have paid for a quality custom window. The worst part is that they don't get the peace of mind or the warranty that comes with quality replacement windows.
New Construction Windows & Doors
Sometimes homeowners want a door where there is a window. If a window is 6 ft wide, California Energy Contractors will do a straight cut down, and there will be no damage to the stucco. It won't be visible. But if the opening is big and the homeowners want to make it smaller, that's when you'll have to refloat the entire side of the house to hide the installation. The only way it'll look nice is if you create a new stucco cap on the entire wall or the entire house. Knowledgeable window replacement companies like California Energy Contractors know all about these details and can guide you on the best way to undertake your projects. Hiring an inexperienced company to do these types of tasks is the worst thing you can do to yourself. You'll end up paying more for a visually unappealing window that doesn't offer any benefits at all.
The Right Way to Replace Your Windows
When it comes to window replacement, you need to buy windows that fit your home's exact window openings. Don't alter your home to fit a window! Many people purchase windows that don't fit their window opening because they're less expensive. Regrettably, this method will end up costing the homeowners more since it requires more construction work, such as ripping out stucco and repairing the wall. Besides being more expensive, it'll look terrible. To fix up the stucco work, it'll require painting the entire home, which will tremendously boost the project's cost.
The right way to replace your windows is to buy custom-sized windows. Custom-sized windows will eliminate the need of breaking the wall and extensive repair work. It slides in perfectly and looks beautiful! No need to repaint your home or anything! However, that's not all there is to it. In order to make the most out of your investment, you'll want to make sure you utilize the energy efficiency benefits of your new windows. No matter how great your windows are, you won't see any energy savings if they're installed incorrectly. This is where DIY projects are a huge problem. Unless you have extensive construction experience, installing the windows yourself is not a good idea. A minimal mistake can cost you the energy efficiency of your window. The only way you can ensure that your window is installed the right way is by hiring a professional window installation company to do it. California Energy Contractors has years of experience replacing windows and has the capability to install your windows the right way. No ugly stucco patches—just perfect, beautiful, energy-efficient windows!
The right way to replace your windows is by hiring an experienced windows replacement company to install custom-sized windows for your home. Choosing the right contractor is just as important as choosing the right replacement windows. Are you ready to replace your windows the right way? Give California energy contractors a call at (855) 779-1413, or click here for a free estimate!