If you're interested in replacing your windows, trying to make an informed decision may be overwhelming. That is why it's important to understand the two types of window installations there are: retrofit and new construction. This blog will go over the difference between retrofit windows and new construction so that you are able to make an informed decision when deciding on your new window installation.
What is the Difference?
Retrofit is installing a window/patio door in an existing opening, while a new construction is how you would repair water leakage, framing damage, or create a new window and door opening where none existed before. Both have their benefits, which need to be analyzed by the homeowner before deciding on one.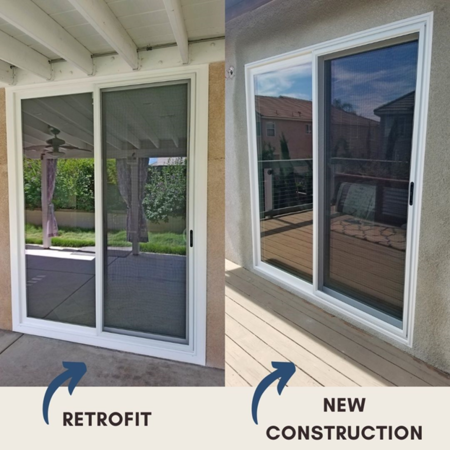 When to use Retrofit Windows
Retrofit windows are a good choice if your window frames are in good shape. They are designed so that the window installer doesn't have to remove any exterior materials of a home. The windows are special ordered and measured to fit in the existing window opening perfectly. If you are satisfied with your windows' size and location, then retrofit windows is the choice for you. Apart from it being more budget-friendly than new construction windows, they are quicker to install. The installation is less invasive, as the only part of the home that will be touched is the window itself.
When to use New Construction Windows
If you choose to want a window in a place where there are no openings or if your existing window frames are in bad shape, then new construction windows are the way to go. If your window frame is in bad shape, then a new construction is recommended. New construction windows completely replace the old windows, including the frames. Areas that have high moisture, mold, and rot can sometimes benefit from new frames. The outside siding is usually cut back, and the new window frame is installed. If you have a home made from brick, stone, or stucco, then remember that the installers may have to remove some in order to put in new windows.
New construction windows are also the optimal choice for homeowners who want different sizes/types of windows. If your windows are outdated and you want a different style or a larger size, then you have no choice but to go with new construction. This is also the only choice for those who want to add entirely new windows on places that never had windows, such as solid walls.
Cons of Installing Windows New Construction Style.
Sometimes people believe that a new construction style is the only way to replace your windows. It can be true if you purchase standard-size windows from a hardware store. In this case, you will have to fit a window to an opening or to fit an opening to a window. Not only will this process cost you an additional $600 per window, but it will create a patch around the window that will remain very noticeable. When the windows are installed in a new construction style, the installers have to break the material around the window to get to where the window was originally nailed to the studs. They later place a weather shield paper around the window so the water doesn't leak through. The issue with that process is that the installers will never be able to match the original texture of the home, and later the cracks tend to form between the patch and the existing wall. So if you are not planning to re-stucco the whole house, we recommend installing windows retrofit style.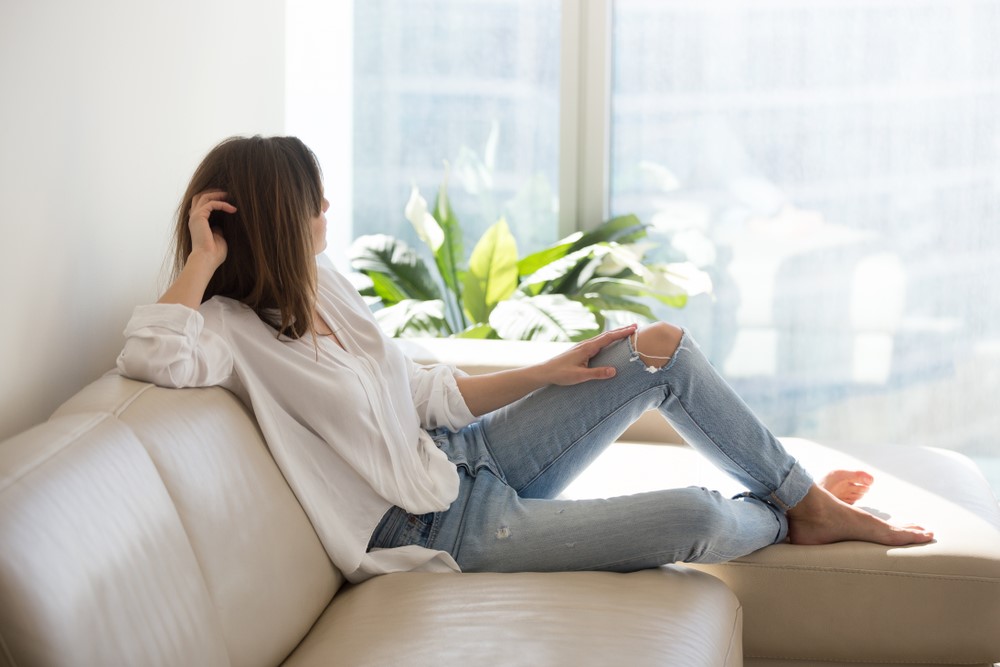 Benefits to Your Home
Whichever way you choose to go with, the process will improve your home's value nevertheless. The core question comes down to what is it you want and need. If you don't want to spend too much and are happy with the configuration of your home, then go with retrofit. If you want to change the configuration of your home to your specific likings and are willing to pay the extra buck, then new construction is the way to go.
Once you have a good understanding of your choice, you will be able to make an educated choice on which option is best for you. We hope this blog helped you understand the difference between retrofit windows and new construction. At California Energy Construction, we offer homeowners the service of BOTH retrofit windows installation and new construction window installation. If you decide on changing your windows, give us a call at (855) 779-1413, or click here for a free quote!