One of the best ways to make your kitchen pop is by having the right windows and patio doors. We will go over some kitchen windows and patio door ideas to inspire your next home project.
White Window Frames
You can never go wrong with the classical white window frame! It gives the kitchen a fresh, clean look, which looks great with any type of kitchen style. If you want to give it a colonial touch, then choose a window with white grid lines. It can give your window more character!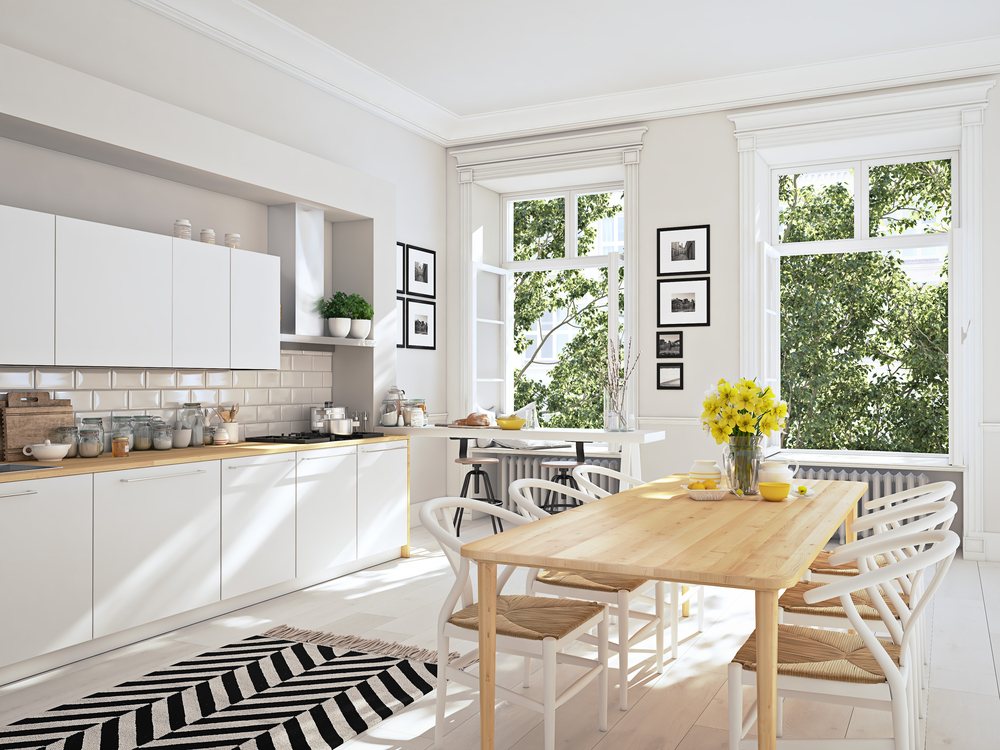 Trending Colors
Tan and adobe window frames are trending this year! These colors complement with any color since they're not too strong. Soft colors help enhance kitchen themes since they go well with most kitchen aesthetics.
Patio Door Addition
Don't have a patio door? Maybe it's time you consider a patio door to go with your windows. Patio doors amplify the natural light that enters the kitchen. It also brings the indoor-outdoor living style into your kitchen. Matching windows and patio doors are a must!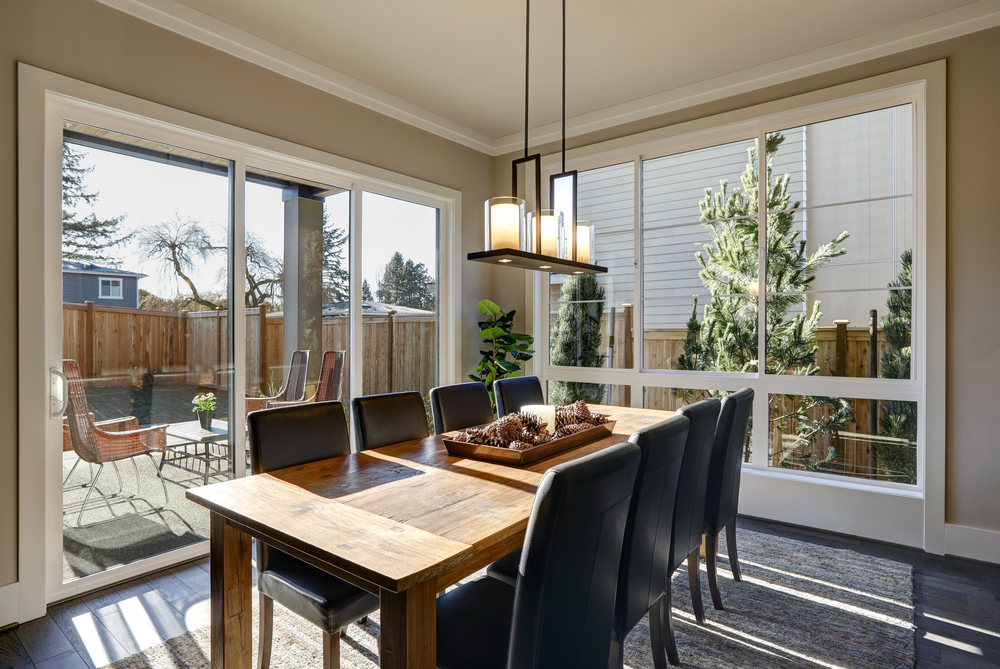 Geometric Windows
Geometric windows are growing in popularity. You don't have to go with simple square or rectangle windows. You can go with half-rounds, french arches, trapezoids, and triangles! Geometric windows add visual character to any home. If you want to stand out from the crowd, then go with geometric windows.
Casement Windows
Casement windows give homeowners the enchantment of an unobstructed view with the benefit of opening for air circulation. They are able to swing outward with an easy-to-use crank operation. This window is the most functional for kitchens since air circulation is needed for all of those greasy dinners we have now and then.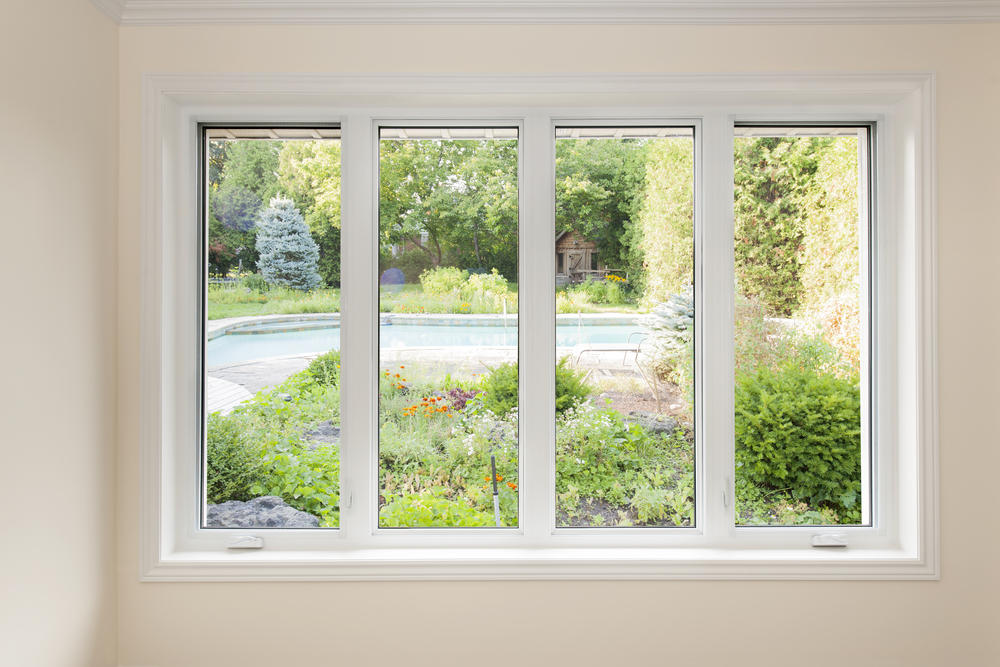 Variation with French Door Frames
French doors will never get old. They will always be a visual interest to your home. But to give it a bold touch, choosing a different frame for it could make all the difference. Depending on your kitchen's style and design, the choice of frame type will make it stand out. Frames you should consider are:
Block Frames – simple and modern
Flush Fin Frames – classical and charming
Brickmould Frames – sophisticated and bold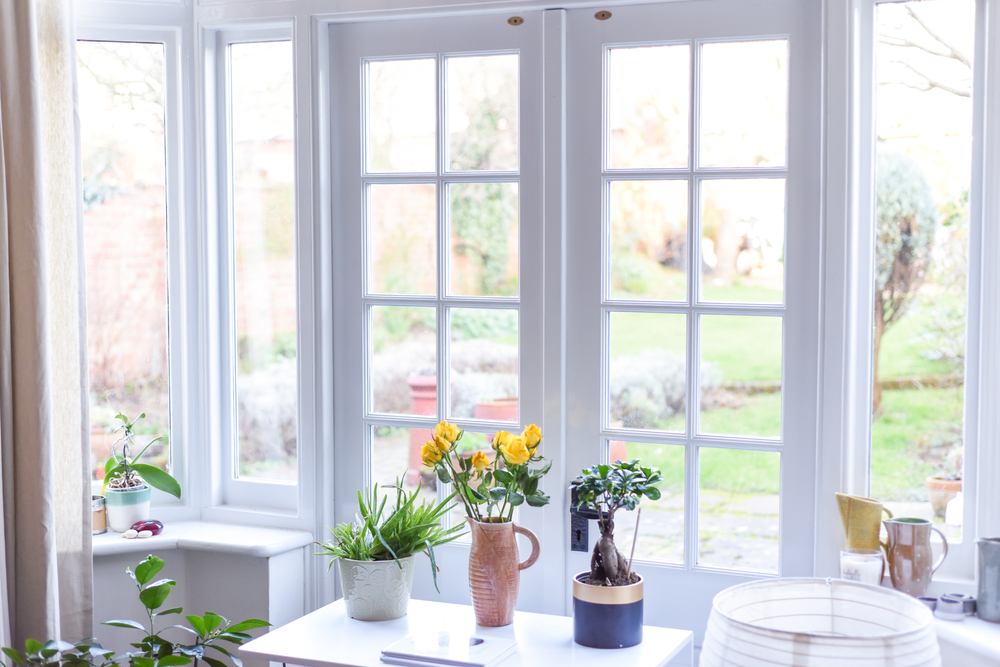 Whether you're looking for something simple and modern or unique and sophisticated, these kitchen windows and patio door ideas will give you some ideas for your next home project. For any questions or to install your next windows and patio door, visit our website at https://cal-energy.com/ or give us a call at (855) 779-1413.