If you are looking for a safe way to take a bath, you may want to consider getting a walk-in bathtub. Walk-in tubs for seniors are designed to make it easier and safer to get in and out of a bathtub. Every year, hundreds of seniors are injured while trying to get in or out of a bathtub. If you are nervous about taking a bath and need something that will help you feel safer, consider buying a walk-in tub. They have many safety benefits and can help you keep up with your daily routine without risk of injury. Here are some of the safety benefits of a walk-in tub.
Lower Step
For those who aren't able to lift their legs up very high to get into a traditional bathtub or who are afraid of tripping or falling, the lower step of a walk-in tub will come in handy. Walk-in tubs have a low threshold that make it easy to get inside. Instead of straining your knees to clear the side of a regular tub, you just have to cross a small step. This reduces the risk of falling.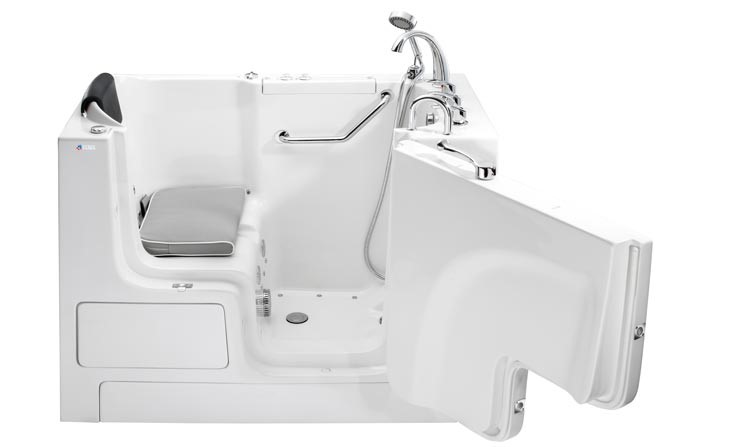 Wheelchair Accessible
It can be hard to move yourself from a wheelchair to a traditional bathtub, but it's much easier to do so with a walk-in tub. Since there is a smaller barrier to get over, you can easily transfer yourself to the seat of the walk-in tub. If you do require assistance from someone else, they can also move you more easily. This reduces the chance of an accident or injury for both you and your caregiver.
Includes Handles
When you buy a walk-in bathtub, you can rest assured that it comes with plenty of safety features that make it easy to use. If you need assistance pulling yourself up to get into the tub or to get back out, you will find the bar handles that come with the tub very convenient. They are strong and durable so they can support your weight and make it easy to position yourself in the tub and get back out when you are finished with your bath.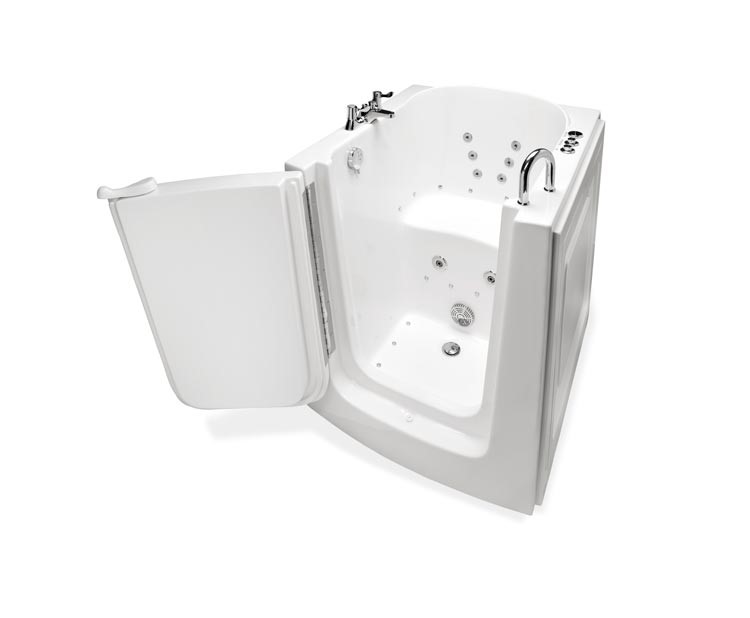 Easy Locking Handles
If your bathtub has a door, you don't want to worry about getting locked inside it. If you don't have a lot of strength, it can be hard to get in and out of some tubs. Walk-in tubs are designed to have locks that work well and prevent the door from opening and allowing water to leak onto the floor, but can also be opened with little effort by those who may be limited in strength.
Anti-Slip Floors
Slippery tub floors can be dangerous. If you don't have good footing, you could easily fall and become injured. While this is a common problem with traditional tubs, it's not something you need to worry about with a walk-in tub.
The floors in a walk-in tub are anti-slip. You will have plenty of grip on the bottom to prevent you from slipping and falling. Even though you can sit down in the walk-in tub, if you choose to stand, you will be able to find traction and safely do so. You also don't have to worry about falling or slipping when you step in or out of the tub.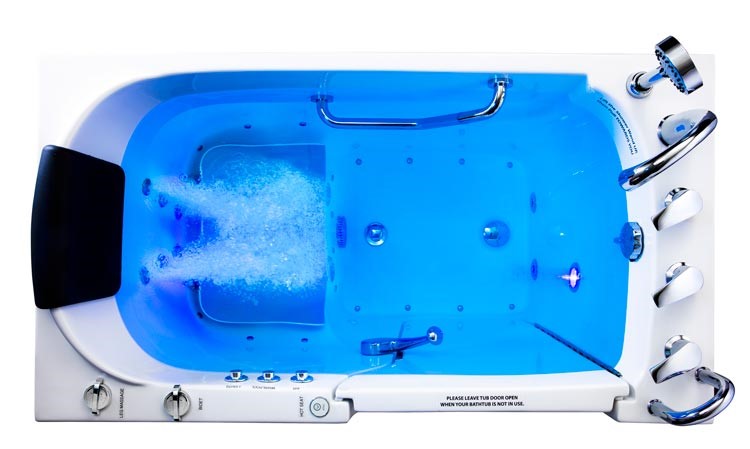 Emergency Switch
There is an emergency switch that can be easily pulled to stop the water from filling up the tub. This can save your life if you happen to slip while the tub is filling up and you need to stop it. It can also prevent the tub from overflowing and flooding your bathroom or ruining your flooring. The switch is easy to pull and immediately stops the water from filling up the tub.
Easy Assistance
Not everyone is capable of getting in and out of the walk-in tub on their own. If you have mobility issues, you may have a caregiver who assists you with baths. It can be hard for them to carry you in and out of a traditional tub, but with a walk-in tub, they can just open the door and help you walk in and out with ease. It makes bathing much safer for you and the caretaker.
Other Reasons to Choose A Walk-In Bathtub
Aside from safety, there are many other reasons you may want to choose a walk-in tub. While our tubs are designed with the elderly in mind, they can be used by people of all ages.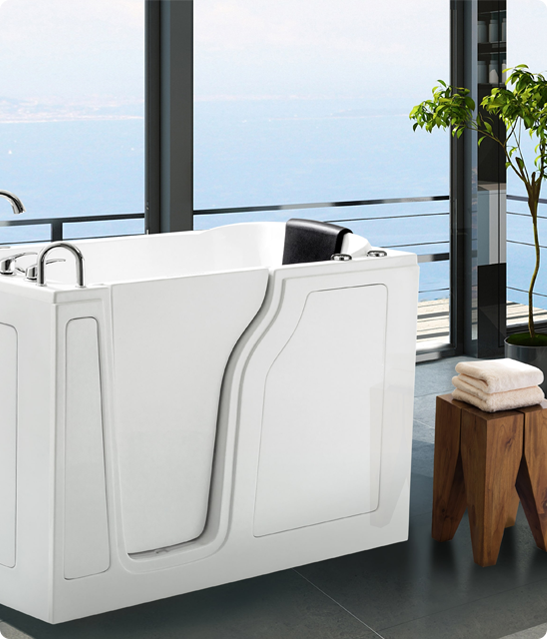 Professional installation.
Walk-in bathtub installation is not a DIY project, but California Energy Contractors make the process easy. We will install your walk-in tub for you and make sure it is safe, comfortable, and meets all your needs.
California Energy Contractors is here to help you choose the best walk-in tubs for your home and your lifestyle. You deserve to enjoy the quality of life that comes with being able to bathe comfortably and independently.  If you are ready for a walk-in tub, contact California Energy Contractors today.